Free Delivery / Set-up & Pick-up Pack-up:
Brooklyn,
Queens,
Manhattan,
The Bronx,
Staten Island
and from Connecticut to NYC
New York City, NY Karaoke & DJ Equipment Rental Service been renting Sound Systems for years . We are a part of U-Rent Karaoke / Sight & Sound Electronics who's been renting sound equipment long before Karaoke was invented.
Our experience and knowledge of sound gear set us apart from our competition. We only rent the best karaoke in music and Sound Equipment in the industry.

New Yorks First Computerized Disc Jockey For your Wedding is Here!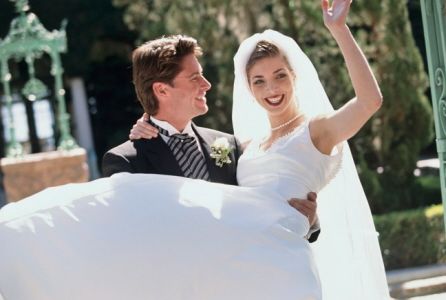 Testimonial:
Hi Ray,
Thanks again for a great party! We loved the karaoke machine and will definitely be using you again. Did you have any troubles picking it up? Thanks again!
Kimberly McGinty - Jan 28, 2013
ADP,
One Penn Plaza,
New York, NY 10119
_____________________________________
We love working with Asian Karaoke Rentals

A company is only as good as it's employees here is what is being said about sound tech Matthew D.:
"Hey, Raymond - The party was a great success, and the Karaoke was big fun. Matt was great, explained everything with great patience and was able to pop back in to help us to get the monitor working."

Thank you,
Greg Kotis,
New York, NY
Event: Recession Art,
47 Bergen St
(between Smith St & Boerum Pl)
Brooklyn, NY 11201
March 29, 2013
________________________
From: William Zitser
To: info@newyorkkaraokerentals.com
Sent: Tuesday, April 30, 2013 12:55 PM
Subject: Re: Karaoke Rental for April 6 2013

Hello Eric,
I rented your karaoke equipment for my wife's baby shower. She didn't want a normal baby shower with her girlfriends opening presents and drinking tea in the afternoon. She wanted an all-out, last hurrah, let's-party-before-we-need-to-pay-a-babysitter-to-leave-the-house party!
So I suggested the karaoke. I think it was the best idea I've had since she got pregnant, it definitely made her night and everyone else's. I knew she was having fun when at the middle of singing her heart out and dancing to a son at 2:45am (mind you, she was 34 weeks pregnant at that point) she asked me "what time is it?". And after that, we partied till 3:30am! I know the last person left at 6am, so yes, it was a great party.
The system was easy to use and it worked perfectly. We are from Venezuela and we even found you have old South American and Venezuelan classics, which was crazy.
One suggestion I would make is that you guys should leave a stack of business cards on the table because everyone asked me for your info.
Thank you Eric for helping me make a kick-*** baby shower some called it The Best baby shower ever!
So thank you!
William Z.




Please visit our New Office in Albany New York Karaoke Rental and Disc Jockey Service.